Andrew Luck used a two-letter word, a rare word in our era. He said no.
The now-former quarterback for the Indianapolis Colts said no to a job that brought more pain than joy, more grimace than glory, more risk than reward. His two-letter word was such a stinging rebuke that when news got out that he planned to announce his retirement, his fans booed him off the field after a preseason game, which he watched from the bench in street clothes. For this two-letter word, Twitter exploded on him. No one says no. Especially not a 29-year-old star in the midst of a $122 million five-year contract.
Luck apparently was supposed to let America's national religion use him and abuse him.
Bias alert, and ready your arrows: I'm not a big fan of pro football. That's another column for another time.
But what drew me to the story of Luck and the word "no" had nothing to do with the gridiron.
It had everything to do with two facts of life:
First, humans, even handsomely paid, famously famous ones, want agency in their lives and may decide the math doesn't work in their favor. The reward is not worth the cost.
Second, it's hard to say no, especially as we're drawn into an ever-faster, ever-changing, ever-more-complicated world in which we're constantly asked and expected to say yes.
Sign up for The World-Herald's afternoon updates
Receive a summary of the day's popular and trending stories from Omaha.com.
I asked Dr. Steven Wengel to make sense of this. Wengel is a psychiatrist and a longtime trainer of psychiatrists-to-be at the University of Nebraska Medical Center. He's also assistant vice chancellor of campus wellness, a role he got in 2018 after UNMC recognized burnout as a growing problem in the health care workforce and among medical students.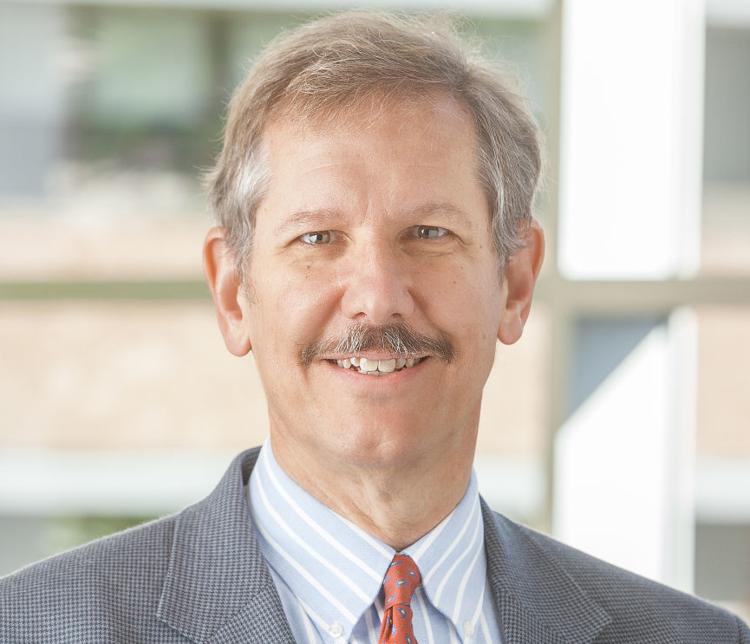 Now, you don't have to be a quarterback taking hits like Luck, who has suffered a lacerated kidney, injured ribs, a concussion, a bum shoulder and an injured calf and ankle, according to the New York Times, to feel fried. Nor do you have to be a med student facing a demanding career.
What it boils down to, Wengel said, is a sense that time is not your own. That you have no time. That you're stuck and have to muscle through.
Some of this is of our own making: Opportunities present themselves. We can't say no because, FOMO. Fear of missing out. Or people are in so-called "helping" fields and are conditioned to lend a hand, even at personal cost, because that is what a good teacher, a good cop, a good nurse, a good minister, a good social worker, etc., does.
"We feel guilty saying no," he said. "So we say yes."
A second factor is this particular moment in time. We are living through a time of tremendous change and information overload. Wengel referenced a study showing that the fire hose we're all drinking from is exactly that: The average adult is consuming three times the number of words and visuals that the average adult did three decades ago. Information itself isn't bad. But the constant stream and pace have added to stress levels.
"Time gets eroded," he said. "We all have so many tasks we have to do now. Seems like there are more of them now than there ever used to be."
Take medicine. The amount of paperwork for doctors has increased so much that many doctors, he said, are spending more time on that than seeing patients.
Wengel cited a University of Colorado study that found that when doctors were given more time with patients and less paperwork, their patients liked it, the doctors liked it and burnout rates dropped to one-tenth the level shown before.
He cited another study from Johns Hopkins University in Baltimore that uses donor money to, among other things, offset the cost of seeing fewer patients in a day. One measure? Patients with congestive heart failure got admitted to the hospital 71% less frequently. He said there are numerous reasons for this, including having members of the care team follow up with patients after being discharged from the hospital.
"It's really simple," Wengel said. "It comes down to time."
Luck's burnout was physical and mental. The injuries had gotten him down. The prospect of cycling through more potential injury and more recovery was too much. He wanted to use his time differently.
Now, Luck, having earned tens of millions of dollars, is better positioned to say no than most mortals who can't just hop off their job treadmill.
Yet even so, saying no wasn't easy, he said in a press conference Saturday.
According to the ESPN transcript, Luck said he felt stuck. That he couldn't live the life he wanted to live. And that the only way forward he saw for himself was to say no to football.
He knew it meant walking away, not just from money and glory, but also friends and a way of life and a sport he loved.
"I feel quite exhausted and quite tired," he said, "and not just in the physical sense."
Saying no offered this: "A weight was lifted."
In acknowledging this, perhaps Luck will encourage more people to look at the X's and O's of their lives and realize that among the available plays is this one: leaving the field.
Photos: Huskers in the NFL, 2019
Check out photos of former Huskers playing in the NFL during the 2019 season.