It was so cold in Nebraska on Wednesday that Ernie Chambers wore long sleeves.
It was so cold that Scott Frost sued Mother Nature for copyright infringement.
It was so cold that Warren Buffett burned cash to keep warm, so cold that Don Bacon put himself in the frying pan and so cold that Charlie Janssen changed his Brewsky's drink order to hot chocolate. Would you believe it was so cold that Jean Stothert kept her mittens on inside City Hall and couldn't send texts?
Omaha was cold. Nebraska was cold. The nation's entire midsection was so cold that stalwart Minnesota shivered. Wisconsin would not roll out the barrel. And Iowa was so desperate to heat up that it let Steve King back inside.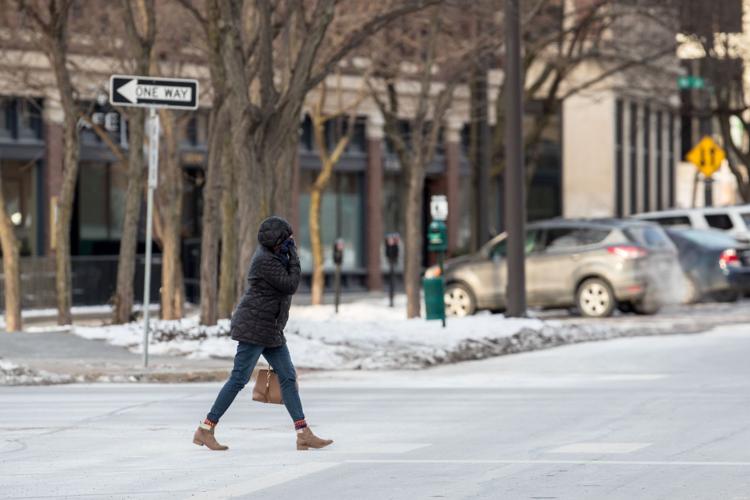 Seriously, folks, it was COLD!
No one, except women of a certain stage of life, bare-legged college students and Minnesotans like being cold. The cold is uncomfortable at best, miserable at worst. The cold on Wednesday was so bone-rattling, teeth-chattering, Amundsen-Scott-trudging cold that the only thing keeping us from crying was the fact that tears would freeze our eyes shut.
As I've been saying: It was cold!
Bad things happen in the cold that are no laughing matter. Pipes burst. Cars don't start. People suffer, get hurt and even die. Tragedy and comedy might be fraternal twins, but the truly tragic is nothing to joke about.
There can be comedy in light suffering. We get a choice: Bear it. Or grin and bear it. On this, the last Wednesday of January, I chose the latter and invited colleagues, friends, family and strangers to find the canny and clever in the cold.
I asked these budding Mrs. Maisels to complete the setup: How cold was it? It was so cold that ...
What resulted proved that old saw about humor: It's hard to be funny. As evidenced below — or above. You might think it was so cold that Omaha's funny bone was frozen solid.
That said, credit those who stepped up to the microphone. As Jesus said in the Gospel of Matthew, blessed are those who try to make us laugh. They shall inherit the groans. (Actually, He said: Blessed are those who can smile through the polar vortex. They shall inherit the stamina to withstand the coming climate change extremes.)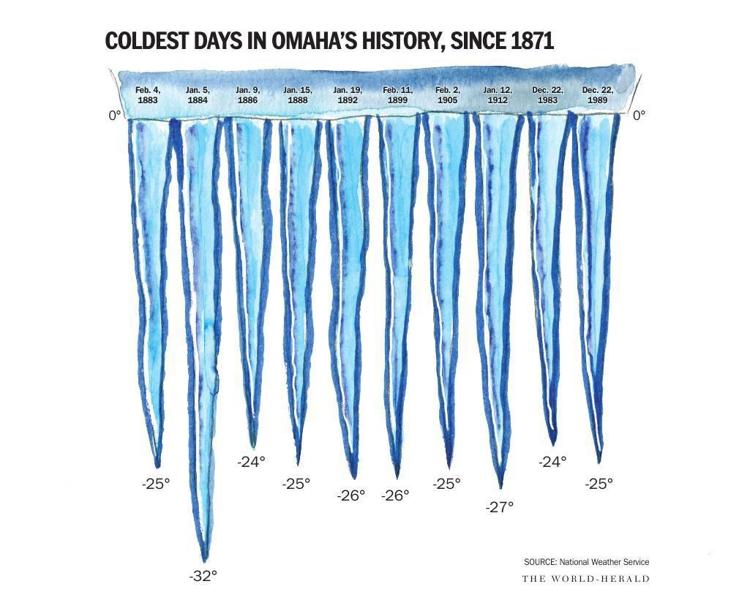 Here's a sampling, sorted by category with credit (or blame) given.
Tourism: It was so cold that it's more like Nebraska Ice. Honestly, it's not for everyone. (Micah Mertes, World-Herald film reviewer)
Observational: ... that you died of exposure while walking to your car. (Micah Mertes)
Political: ... that Donald Trump warmed up to Nancy Pelosi. (And vice versa.) (The Internet)
Commercial: ... that the ice crystals on your face are turning to diamonds. (Borsheims)
Commercial: ... that Omaha Steaks is using the parking lot to pack meat. (Dan Golden, former World-Herald editor)
Family: ... that my 5-year-old is following our dog around, holding a plastic container between the dog's legs because it's too cold to put the dog outside. (Dirk Chatelain, World-Herald sports writer)
Literary ... that Jack London wouldn't go out there. (Hugh Genoways, father of Ted, author of the 2019 One Book One Nebraska title, "This Blessed Earth")
Dad humor: ... that you have to use the fridge to heat the house. (Branden Leimbach, college student in Omaha, who is not a dad)
More dad humor: ... that my assets in the snow bank have been frozen. (K.C. Walsh, college friend in Chicago and actual dad)
Maternal: ... that my high school son might actually wear a coat. (Julie Swartz, Omaha mother of three)
Obvious: ... that even the snowman wants to come inside. (Ryan Soderlin, World-Herald photographer)
Climate: ... that even climate scientists want to burn coal for heat. (Ryan Soderlin)
Nerdy: ... that my Tauntaun fell over and died. (Michael Grace, my brother, in some Star Wars reference I do not remotely know)
Animal: ... that the penguins at the Henry Doorly Zoo had to flee Omaha. (Jack Grace, nephew, age 12)
Historical: ... that your ancestors are complaining about it. (Micah Mertes)
Musical: ... that even Mick Jagger stopped being so hot for you. (Kelly Grace, another brother)
Gross: ... that the National Weather Service issued the dreaded nostril hair freeze warning. (Rick Ruggles, World-Herald reporter)
Meme: ... that this is hell and it is frozen over! (Practically everyone)
I'll cop to my bias: Winter is my least favorite season. On days like Wednesday, I flat-out hate it. I've secretly cursed my Irish ancestors for parking their wagons this far north, and I've rewritten T.S. Eliot — April is NOT the cruelest month. January wins hands down.
(February narrowly escapes the distinction because it's short. And March, for your planning purposes, is my birthday month.)
But when presented with how to greet the cold, I've discovered that laughing in its face is a better warmup than cursing.
So, have a good, hard laugh on Ma Nature. She should be able to take it.
After all, this day is proof she can dish it out.
Photos: 1975 blizzard cripples Omaha, suffocates the Midwest
On Jan. 10, 1975, Omaha was crippled by a blizzard, part of a larger storm that suffocated the Midwest in wind and snow and that hurled tornadoes across the southeast.
Seventy people are known to have died, 58 because of the blizzard and 12 from the tornadoes. In Iowa, 17 died; in Nebraska, 14; and in the Dakotas, Minnesota and Wisconsin, 27. Read more