Gary Puckett & The Union Gap is coming to Fremont, Nebraska. And yes, the calendar says 2019.
The 1960s pop-rock group known for hits like "Young Girl" is the main draw of a fundraiser for a traveling photo exhibit honoring members of the armed services who have been killed since Sept. 11, 2001.
Patriotic Productions, an Omaha-based nonprofit that is known for flying some 3,500 veterans of World War II and the Korean and Vietnam Wars to memorials in Washington, D.C., is also behind the photo exhibit, called "Remembering Our Fallen."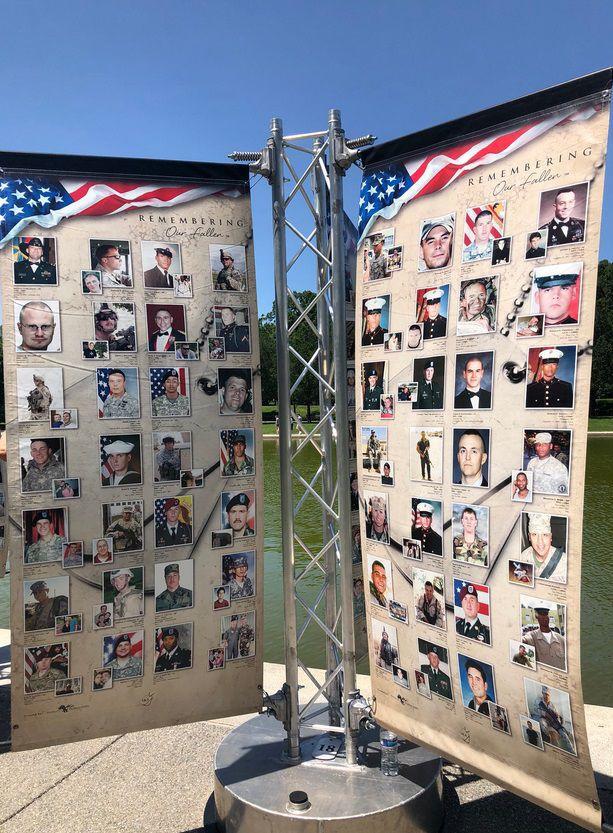 There are 19 state-specific exhibits, including one for Nebraska that has been on the road every week since launching in January 2011. There is also a national "Remembering Our Fallen" exhibit showing the photos of some 5,000 service members on 32 separate freestanding towers. Some of those represented died by suicide or in training accidents.
The national exhibit travels the country. It will appear at Memorial Stadium in Lincoln on Oct. 26, when the Huskers take on Indiana, and in Lawrence, Kansas, on Nov. 2, during the University of Kansas-Kansas State game.
Those events raise visibility of the dead, which is vitally important to families fearful that their loved ones will become invisible to the general public. Very few Americans, proportional to the country's population, serve in the military, and "most folks don't pay attention," said Bill Williams, who has organized this effort with wife Evonne.
The fundraiser will be held Friday, Oct. 11, at 6 p.m. at the Christensen Arena in Fremont. It will feature classic cars. Food will be available for purchase. Tickets are $50 and can be purchased online at patrioticproductions.org/events/garypuckett.
Honoring our heroes: A gallery of Nebraska veterans
Honoring our heroes: Nebraska veterans and their service.