West Omaha homes might have bigger garages (sigh) and newer kitchens (swoon), but my sweet, old midtown neighborhood, Gifford Park, has this feature in abundance: front porches. Big front porches. Inviting front porches. The kind of front porches Norman Rockwell would have painted. The kind big enough to hold the occasional throwaway couch. The kind perfect to stage a singer and guitar.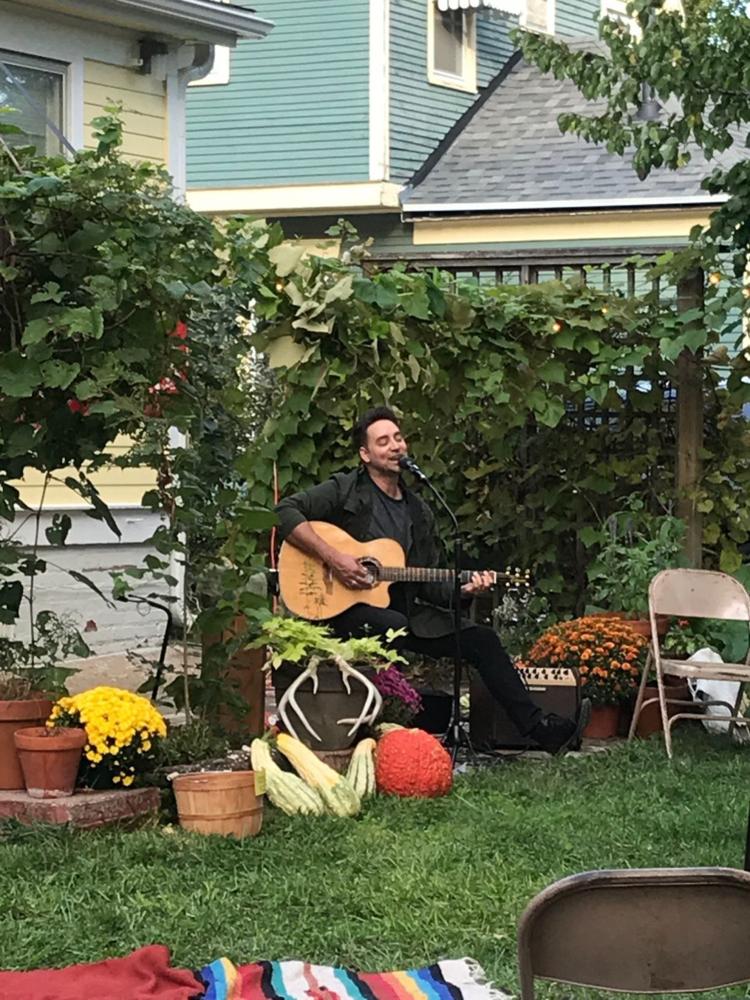 On Sunday, seven of those porches served as stages for what was to be the third community music event, PorchFest. From 1 p.m. to 6 p.m. Sunday, almost three dozen musical acts played for audiences of neighbors and visitors on a total of eight stages, including one on a roof and one at Gifford Park's market, 520 N. 33rd St.
The event included face painting, tarot card readings, massages, balloon twisting and henna painting. The music was free, with donations going to the Gifford Park Community Garden. The neighborhood is generally bounded by Dodge and Cuming Streets, and 37th Street and Interstate 480.
PorchFest kicked off in 2017 with 18 bands and solo artists performing on five porches plus another 10 performers on a separate, open-mic stage. The night was lovely, despite my sister almost losing her preschooler in the crowd estimated overall to be about 500. Weather ruined the 2018 event. Rain postponed it, and then that four-letter word: snow.
And this year, PorchFest competed with that other "fest" up the street: Cathedralfest. But unlike the church festival-fundraiser, PorchFest is free.
According to event organizers, PorchFest began in 2007 in Ithaca, New York, and now boasts more than 100 festivals around the U.S. and Canada. It is organized by E3 Music Management and Ben Baldwin with the Gifford Park Neighborhood Association and Neighborhood Market.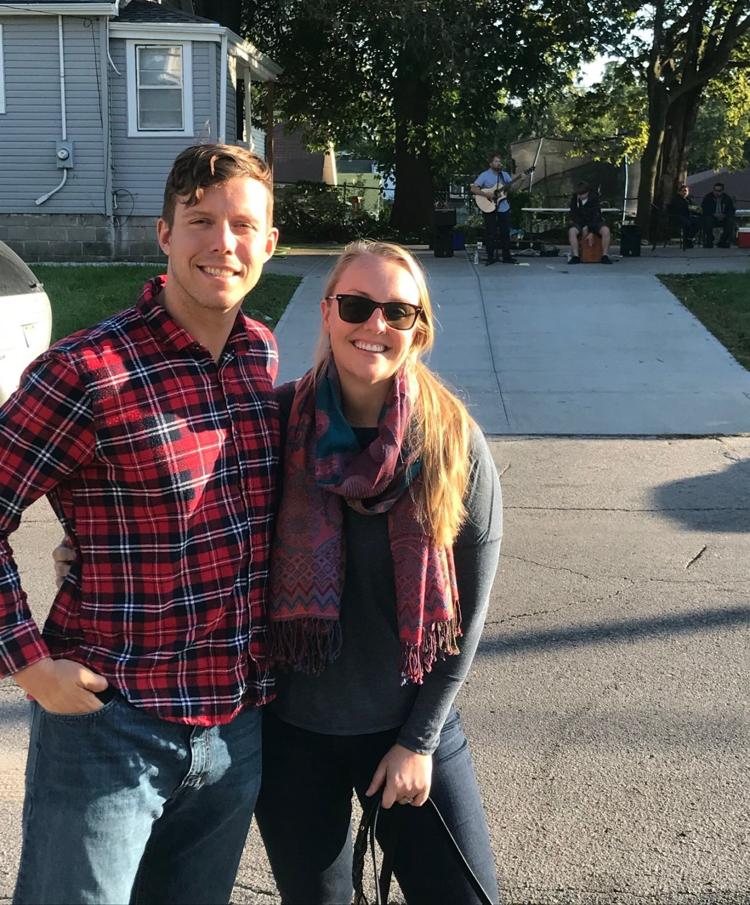 Music filled the air late Sunday afternoon as an audience on lawn chairs and blankets, in strollers and on leashes, sprang up. Enjoying the miniconcerts were new neighbors Tess and Parker Huge, who recently bought a house near 35th Avenue and Dodge Street. Tess, 29, is a project manager for a construction company, and Parker, 30, is a U.S. Air Force pilot. Walking dog Coco, Tess said that Gifford Park gives out a "neighborly vibe."
"Things like this," Parker said, "are very cool."