The star of a documentary film rooted in north Omaha is standing in front of the large movie screen at Aksarben Cinema.
Darcell Trotter, 26, is wiping tears. He is thanking the audience, who just watched eight of the hardest years of his life flash by in 93 minutes. He is wearing a shirt bearing the film's name, "Out of Omaha." Inside the "O" of Omaha is an interesting symbol. It is a padlock.
The symbol raises a question inherent in a story about Darcell and his twin brother, Darrell.
Can they escape their circumstances? Or are the brothers locked into a life trajectory of dead ends? Can they find the key to getting out of a generational cycle of poverty? Or will the strong undertows of racism, violence and their bleak surroundings keep them stuck?
"Out of Omaha" doesn't neatly solve that puzzle. But this is not a flaw in the compelling documentary featured in this week's Omaha Film Festival. Rather, the story of the young men's tumultuous journey into adulthood offers a clear-eyed look at reality.
The viewer realizes the lock on the twins won't take just one twist of a key to open. This is something that one of the film's minor characters, a community activist whose own struggle for upward mobility has been rocky, made clear in a question-and-answer session following the Omaha debut Wednesday night.
Barbara Robinson said do-good organizations that are trying to help people like Darcell and Darrell don't always realize that generational poverty is a hard lock to open. It takes time. There isn't a quick, easy solution.
She credited the film's creators with sticking with the twins for so long — from 2009 to 2017. The film is now making the festival circuit and seems bound for wider distribution. You can still catch it at 11 a.m. Saturday at Aksarben.
The film raises multiple themes starting with home base: north Omaha. The camera is not flattering. We see battered buildings and empty lots, murals and police cars, a place that seems left behind by the rest of the city.
It points out that this did not happen overnight and that north Omaha's problems are not unconnected to racism — from housing and hiring practices to physical barriers, such as the downtown Omaha hotel that was erected blocking North 16th Street.
North Omaha is where Darcell and Darrell, called "Rell," are born and raised. Neither of their parents are shown on camera, but the film identifies the twins' father as being mostly absent, with struggles of his own.
Their mother is described as doing the best she can. She juggles multiple jobs, and the boys don't seem to have a lot of supervision.
The opening scene sets the stage for the one-step-forward, two-steps-backward journey out of poverty. We see Darcell waiting for a bus to take him to college through a special anti-poverty program he has been chosen to do.
But the bus driver blows past without stopping. It seems to be a sign that even when Darcell, then 18, catches a break, life is going to pass him by. Rell, on the other hand, isn't into school or seemingly into a future. He carries himself at age 18 with a kind of doomed resignation.
"I feel like I'm dying at the same time I'm living," Darcell says at one point in the film when he feels caught between the rules of society and the street.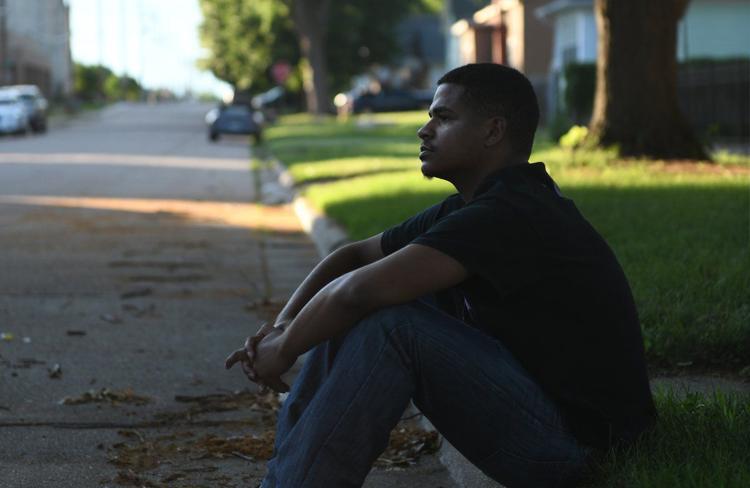 The "other" Omaha is captured from an interesting angle: the sky. This from-the-clouds angle shows tidy streets and manicured lawns and big houses. This Omaha is attainable, as Wayne Brown, a lawyer and educator who is featured in the film as an Avenue Scholars executive, says.
Brown, who grew up in north Omaha and now works for the Urban League of Nebraska, sees his own escape route as luck.
The story touches on the subject of race, and a young Ernie Chambers has a cameo, decrying 400 years of racism. It deals with public policies — like the controversial construction of the North Freeway that gutted north Omaha neighborhoods, a move some say snapped the lock shut.
It lays bare the fact that personal advancement — Darcell's college education — takes a back seat to a family's needs. Darcell drops out of Avenue Scholars and college to earn money to help his family.
But the heart of the story is on the ups and downs of the twins over what is a third of their lives. Jail time for Darcell. A steady job at a salvage store for Rell.
Leaving Omaha seems to be their only hope, but even when the two are trying to make it in Grand Island, they face challenges. The twins were charged with first-degree sexual assault, but the charges were dropped after the alleged victim recanted. (The alleged victim pleaded guilty to a false reporting charge.)
An Omaha story you won't explicitly see in the film is of producer Ryan Johnston, who is the reason this documentary got made. Ryan is a Gretna High and University of Nebraska-Lincoln grad whose father, Jef Johnston, formerly served as chief operating officer of Avenue Scholars.
Avenue Scholars was created in the wake of The World-Herald's 2007 series on the high rate of poverty in Omaha's black community. The program offers intensive services to qualifying high school students and helps them get more education toward a career or trade.
Ryan, a New York-based actor and documentary film producer, had heard his dad tell stories of the challenges the young adults were facing and believed there was a story worth telling about that. He especially noted the contrast in consequences between those who grow up in poverty and those, like him, who don't.
He assembled a small documentary team, including highly regarded director Clay Tweel, and they met with Avenue Scholars participants. One stood out: Darcell. Rell, his brother, is more private, but was willing to agree to let a camera team follow him, too.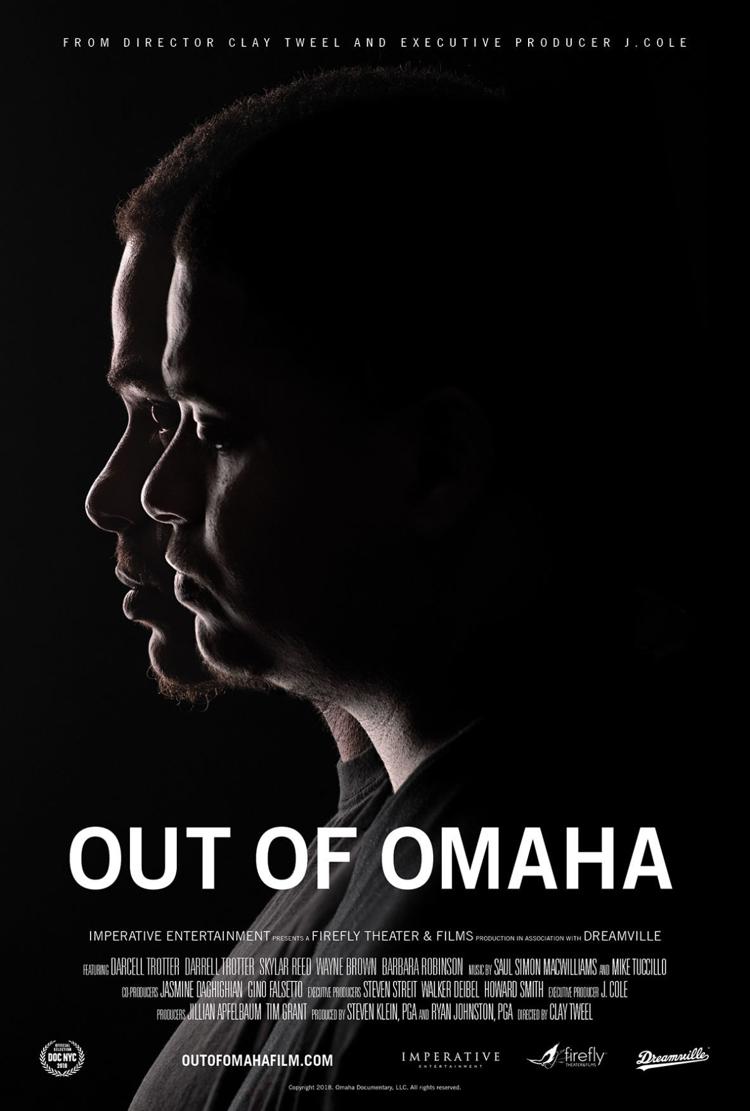 No one expected the story to span almost a decade. But the twins gave full access to Ryan and his team, including Tweel, who was short-listed for an Oscar for best documentary for 2016's "Gleason," the story of former NFL player Steve Gleason coping with an ALS diagnosis.
The result shows that the locks around the twins are not just societal. Some are of their own doing. Darcell said Wednesday he knew and approved of the warts-and-all approach because he wanted people to know what his life was really like. To do that, he knew he'd have to be as transparent as possible.
The resulting film shows that unlocking poverty's grasp is situational and individual. There is a sense at the end that they may, in fact, have found one key: seeing possibilities that could exist for them. And reaching for those possibilities.
One of the sweetest scenes is watching Darcell as a father. We see him holding his toddler daughter's hand while crossing a street, gently telling her to look both ways. A child is not another lock for Darcell to open. She is the key. Darcell sees her future tied to his own.
The padlock on Darcell's shirt is not closed. The locking arm is open. That, too, is a symbol. Of hope.