This event has passed
contributed
21 and over
rsvp required
Valentine's Day Pop-Up Wedding - Elopement Marathon
—
Planning a wedding isn't something everyone gets excited about and that's 👏🏼OK👏🏼 ... We want you to know there is an alternative!
Book your entire wedding in your jammies 😲 and have an incredible story to tell each year as you grow together. 😍
✔️ Real floral decor
✔️ 4 full bouquets to choose from for use during your ceremony and photos
✔️ Photo AND video (downloadable gallery and high light film after event)
✔️ Officiant
✔️ Premiere wedding venue decorated with a high end design
✔️ Hand painted, artisan mini cakes
✔️ Refreshments in the private lounge before and after your appointment time
✔️ Two drink tickets for the couple
✔️ 6 guest seats included with more available for purchase
✔️ Add on list to personalize your experience
✔️ Same day, framed photo print
✔️ Gift tote full of goodies from our sponsors with Berkshire Hathaway and Nebraska Furniture Mart.
Occurred Friday, February 14th, 2020 — all day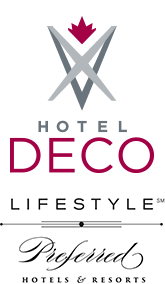 Hotel Deco XV | Wedding Receptions | Omaha NE
1504 Harney St
Omaha, NE 68102
402-991-4981