Brides moving away from tradition will have no trouble shopping locally, judging from the alternative collections on the runway at The Aisle, a bridal showcase hosted by Wedding Essentials and produced by Omaha Fashion Week.
The show at the Omaha Design Center, a prelude to OFW's Fall 2019 season, was a non-conventional bride's dream with two-piece dresses, jumpsuits, coat dresses and pant suits from a half-dozen local designers and boutiques representing independent designers.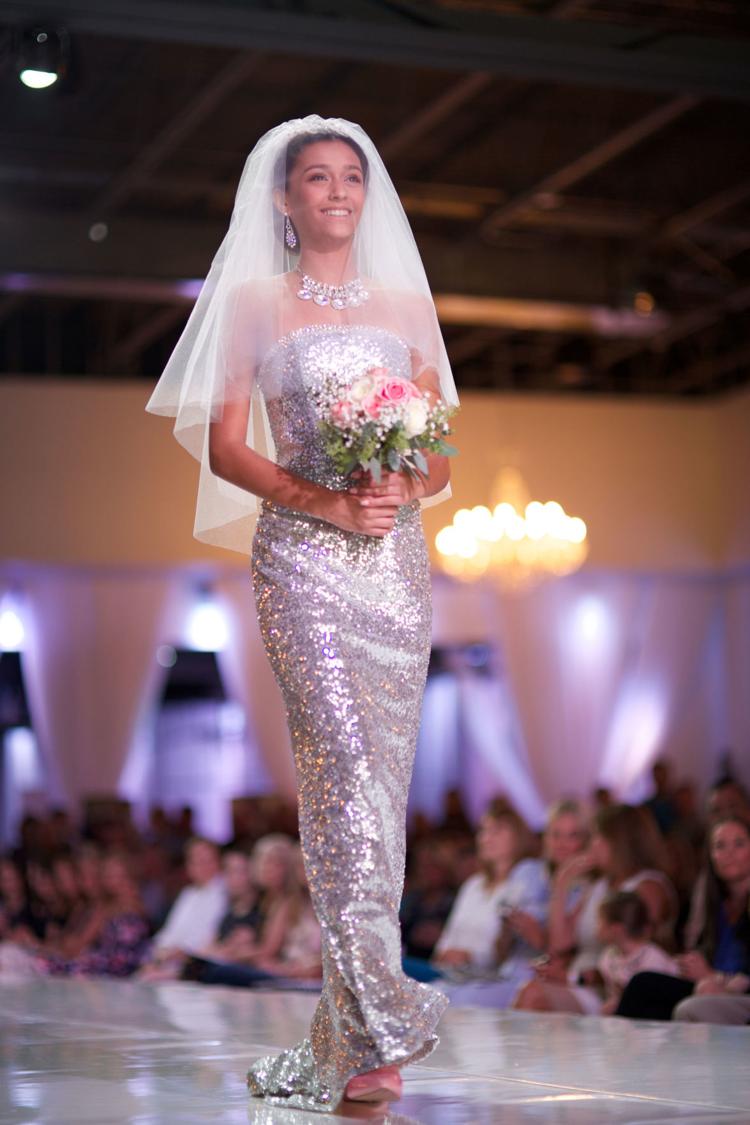 Among the standouts: a luminous silver strapless column dress from Denise Ervin Designs; a vintage-inspired shimmery gold "Game of Thrones" dress by Kelli Bello of Spearmint Vintage at Noa Brides; bell sleeves and romantic lace from Livi's Designs Bridal; and black — for shock and awe — from Hannah Caroline Couture and Ellynne Bridal, among others.
Perhaps best of all in an age of inclusiveness: Silhouettes that celebrate a woman's natural beauty, regardless of shape or size.
Photos: Looks from Omaha Fashion Week's The Aisle Fall 2019
Wedding Essentials hosted The Aisle Showcase to kick off Omaha Fashion Week Fall 2019 with the latest in local designers' bridal fashions.