When Virginia Hogan was crowned national spelling champion in 1929, her Omaha schoolmates were so impressed that they reportedly stopped class to break out in song.
When Jennifer Reinke came home in 1967 a national champion, she was given a key to the city of Omaha and a motorcade escorted her to her hometown of Deshler.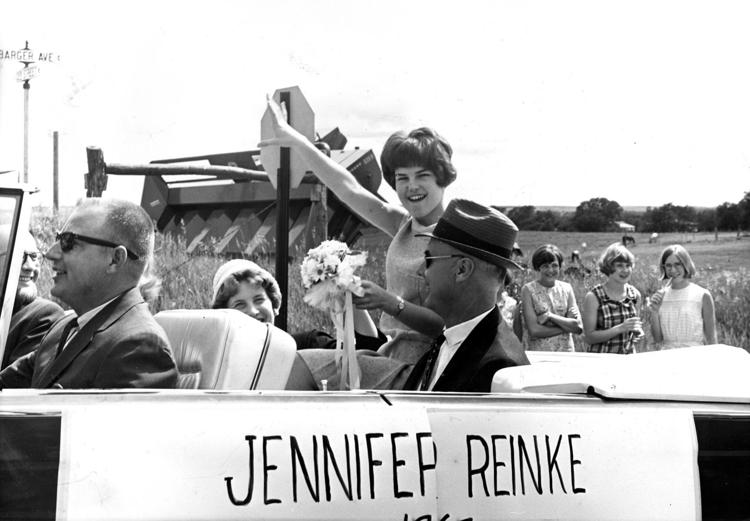 Stephanie Lewis, an eighth-grader at Marrs Magnet Center, has the chance to win her own accolades this year. She's headed to D.C. in May after triumphing at the 89th annual Midwest Spelling Bee. She beat 73 others to win a chance to compete in the Scripps National Spelling Bee, which starts May 29. The winner receives $40,000 cash.
Virginia started things off right for the local spelling bee. After The World-Herald started the regional spelling bee in 1929, she beat out all other spellers in Nebraska, capturing a trip to the national bee.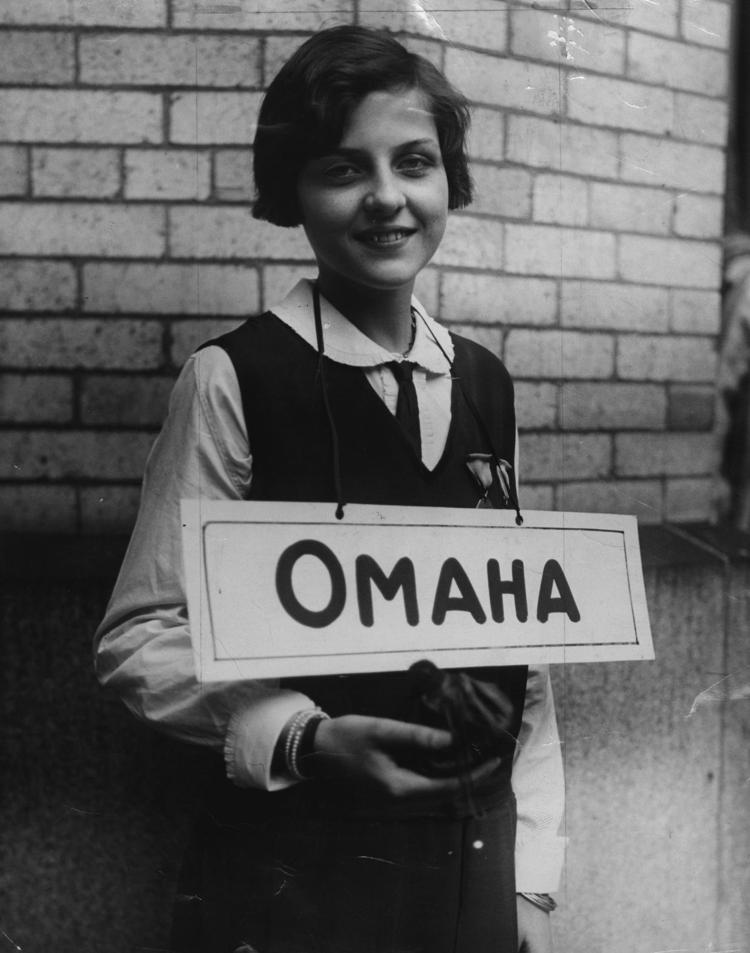 Once in D.C., she went on to win the national contest by correctly spelling luxuriance.
For outspelling 20 other regional winners, Virginia was awarded "one thousand dollars in gold," according to World-Herald archives.
"She had this huge scrapbook, " Virginia's daughter Mimi Amondsen told the newspaper in 2004. "Back when she won it, it was really a big deal. She went all the way to Washington on the train. She met the president. There were pictures of her in all the major newspapers."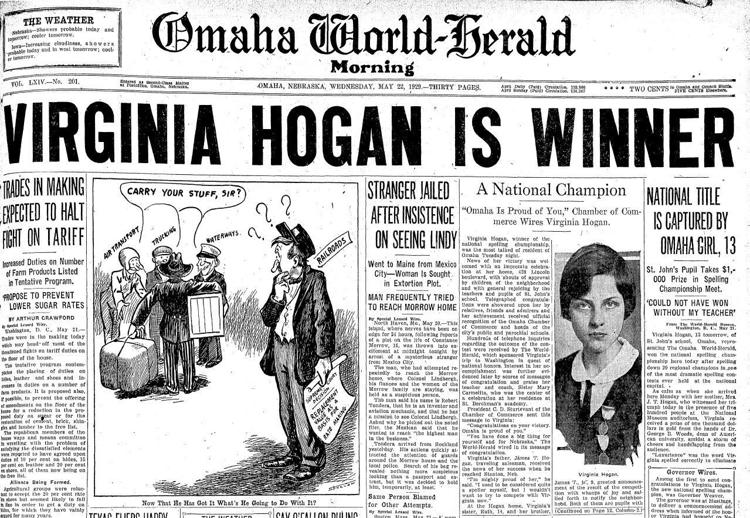 The governor and mayor sent telegrams to Washington to congratulate her. When she returned to Omaha, a crowd met her at the train station and a parade took her to a nearby hotel for breakfast, then another parade escorted her to the city's auditorium, where politicians and notables lauded her in front of thousands.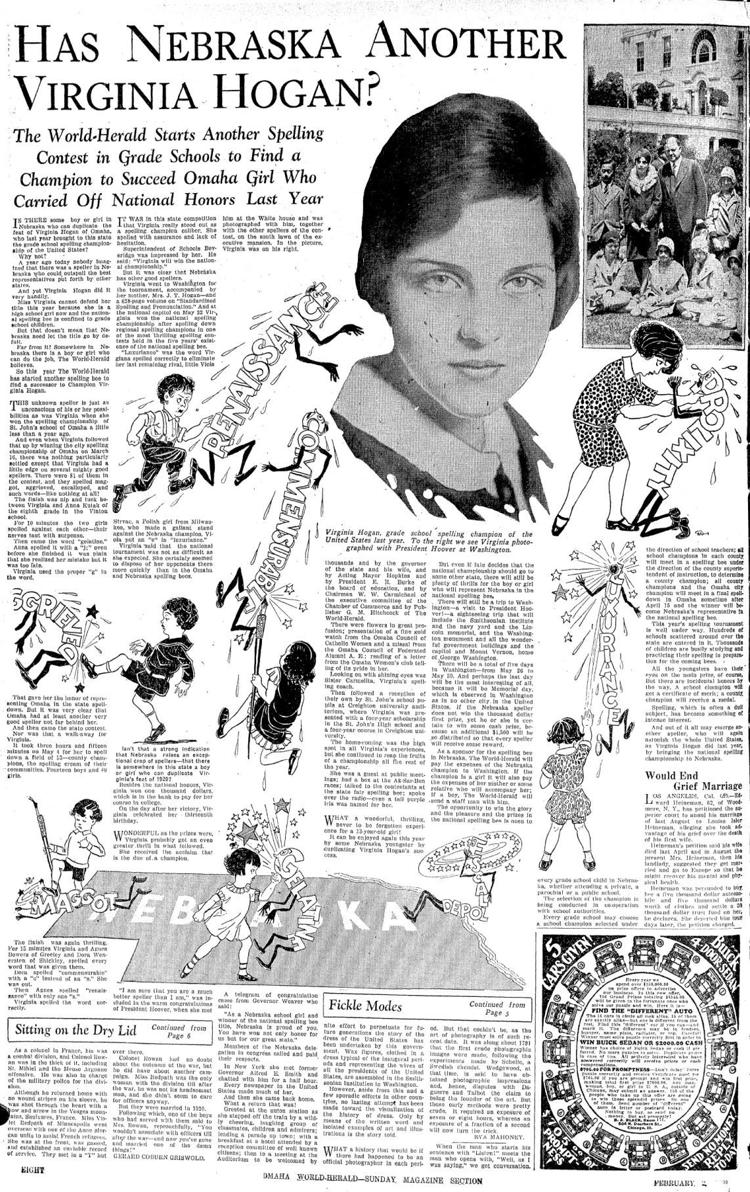 Growing up, Amondsen recalled playing word games, including Scrabble and hangman, as a family.
"There weren't that many national-level scholastic contests or honors then, " Amondsen said. "There was such hoopla about her being only 13 years old."
Virginia Hogan McDonald died in 1976.
Jennifer Reinke won the National Spelling Bee in 1967. Her final word was Chihuahua and news reports at the time breathlessly recorded her contest and win.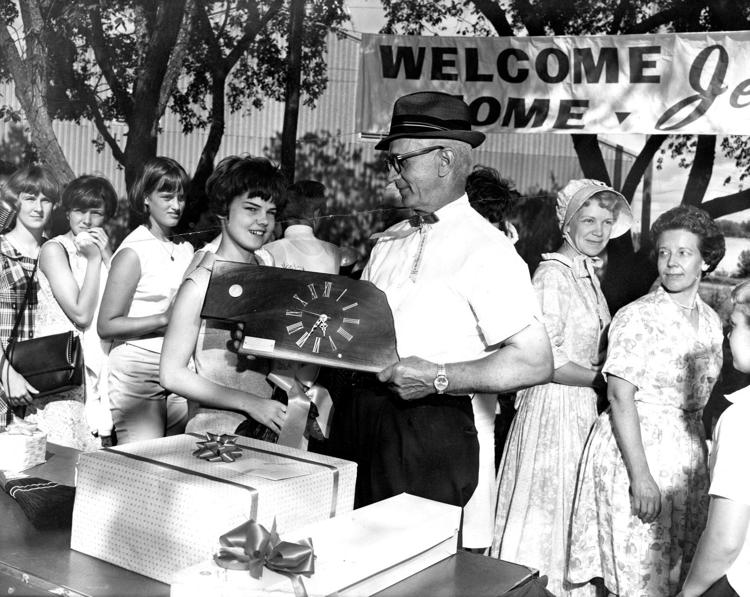 After winning, she met Vice President Hubert Humphrey and was on "The Ed Sullivan Show." The World-Herald also noted that while in D.C. she was tickled to watch her sister have her hair done by — you could almost hear the gasp — a male hairdresser.
The Christmas after her win, in honor of her final word, she was given her own Chihuahua, who she named Bee-Bee.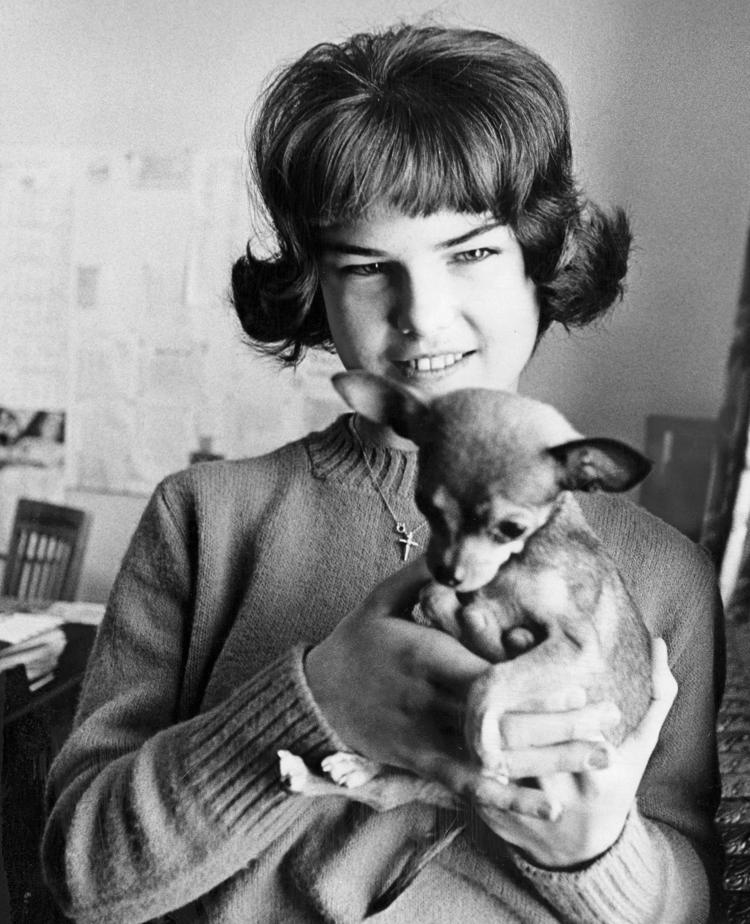 She told The World-Herald in 1984 that people still "quite often" asked her to spell words.
Reinke visited the Midwest Regional Bee in 2017, when she told The World-Herald how impressed she was with today's spellers.
"They ask more questions, and the words are harder than they were 50 years ago," she said.