Before Drew took the pledge, he would go home at night, sit in front of the TV and do what too many of us do: He would stare at his smartphone for minutes, then hours. He would scroll and scroll like a mindless zombie.
Since Drew took the pledge, he puts his phone in a drawer. He also shuts off the TV. For at least 40 minutes, and sometimes longer, he talks to his wife. He pays attention to his 2-year-old daughter.
For the first time in a while, he can feel the Drew Zombie disappearing. He can feel Drew himself re-emerging.
"It was a realization," Drew Antonio told me this week. "My wife and I weren't talking. And we didn't even realize it!"
The pledge of which Drew speaks is a new one, called the Unplug 40 for 40 Challenge, created by a group that wants to put a dent in the way Omahans interact with — and in some cases seem enslaved by — our smartphones.
It's a pledge inspired by my previous column on how experts think our smartphones are wrecking our brains and our real-life relationships.
The pledge itself is simple: For 40 minutes a day for 40 straight days, you promise to close your laptop, click off your television and hide your smartphone.
For 40 minutes a day for 40 straight days, you have to actually interact with nature. Or with another human being. Or with your own thoughts.
On its surface, Unplug 40 for 40 may seem simple, a little trite even. Couldn't this Leadership Omaha group be trying to end hunger or homelessness in Omaha?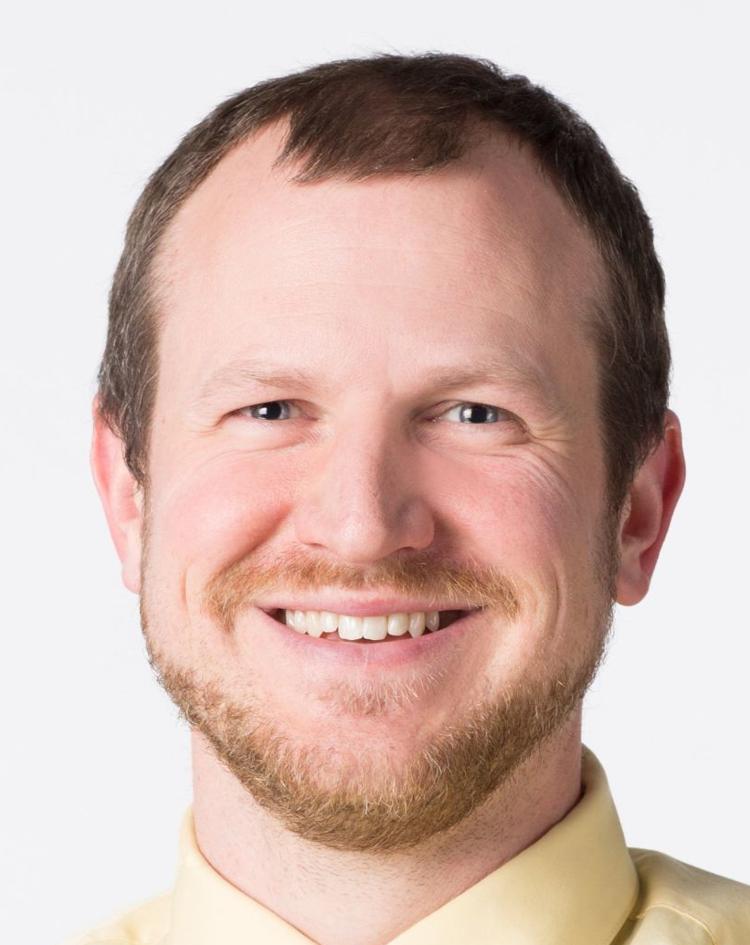 But the group says, and I agree, that our smartphone mania has reached a point where it does constitute a serious health-and-wellness problem in this city and country.
"We're really doing some damaging things to ourselves and our children," says Daniel Lawse, a principal at the environmental consulting firm Verdis Group who, along with Antonio, is one of seven members of the Leadership Omaha group that started Unplug 40 for 40.
"You can try to tackle all the big problems, but if we aren't connecting to each other, you aren't going to tackle anything," Lawse said.
A brief review of how smartphones are screwing up our lives: The average American looks at one between 90 and 165 times a day. Studies suggest that constantly looking at one reduces your ability to think clearly, problem-solve, be creative, pay attention, sleep soundly, trust others and be empathetic.
And those are just us adults. Teenagers are spending far less time actually hanging out with their friends. Teens who heavily use social media are 56 percent more likely than classmates to say they are unhappy. Teen depression and suicide are up, and the uptick appears to be partly tied to smartphone overuse, related insomnia and related feelings of isolation.
No one is saying that smartphones or social media are themselves inherently evil. Both, in fact, have real value: They connect us to each other and a world's worth of information.
What many experts and even some Silicon Valley executives are now saying is that smartphone overuse looks more and more like mass, socially accepted addiction.
The Leadership Omaha group, one of seven groups in the Omaha Chamber's 40th annual class of a program that seeks to build community leaders, decided to take on smartphone overuse as its project after reading my October column on the issue. As they thought about it, they realized that one thing that binds them, and all of us, is a near-constant desire to use a smartphone — and a nagging feeling that it might be bad for us.
So they read everything they could on smartphone usage. They compiled evidence from experts and ex-Facebook execs alike. They partnered with organizations that are trying to ween people off smartphones. They gave away 250 "smartphone sleeping bags" that cover up that ridiculously alluring screen and compel you to do something else.
And they designed the 40 for 40 challenge, which runs through March, as a positive way to politely ask us to consider how we are spending our time.
"We aren't trying to say, get off of all social media," Drew Antonio says. "We are saying, try to unplug for a little bit."
This, of course, will not be easy. The group decided to place its 40 for 40 challenge on Facebook. (You know that the social media behemoth has probably won when even groups advocating against Facebook overuse still use the platform. You can find the group at www.facebook.com/unplug40for40.)
And I showed up to the interview about unplugging from our screens while carting not one but two of them — my smartphone, which I have an unhealthy relationship with, and my laptop, which I use to take notes.
Even though this Leadership Omaha group is facing some entrenched opposition, its members say the pledge is making small but measurable differences in some Omahans' lives.
A teacher reported that she finished her lesson planning during 40 minutes of screen-darkness after struggling with it for weeks. Diane Poots, the chamber's member services director and a 40 for 40 team member, says she has used several recent 40-minute quiet periods to organize both her desk and her mind.
Others report higher levels of productivity. Higher levels of interaction with family and friends. Family dinners. Actual conversations.
Drew took one of those smartphone "sleeping bags" and gave it to his 2-year-old daughter, who uses an old smartphone to watch kids' shows. He and his wife taught her to put the smartphone in its bag and put it away. They want to teach her to be more present in real life. They want to teach themselves how to do that, too.
"We're trying to hold ourselves accountable," Drew says. "We're trying to hold each other accountable. We're saying, 'We know it's tough, I don't want to put my smartphone away, either.' But it's worth it."