Volunteer award: Alesia Krupenikava of Omaha received a Secretary of State Award for Outstanding Volunteerism Abroad on Nov. 7 at the U.S. State Department in Washington, D.C., and was awarded $2,500. The award was given to five diplomats who performed exceptional global volunteer service. Krupenikava of the Bureau of European and Eurasian Affairs was the first regional ambassador of the Technovation Challenge in Ukraine, the world's largest tech and entrepreneurship contest for girls ages 10 to 18. Krupenikava recruited more than 150 Ukrainian girls to participate in the program, found 50 mentors to coach them and raised more than $20,000 to send a team to finals in San Francisco. She also signed up partners such as Microsoft and the Ministry of Education and recruited a team to take over and expand the program when she leaves the post.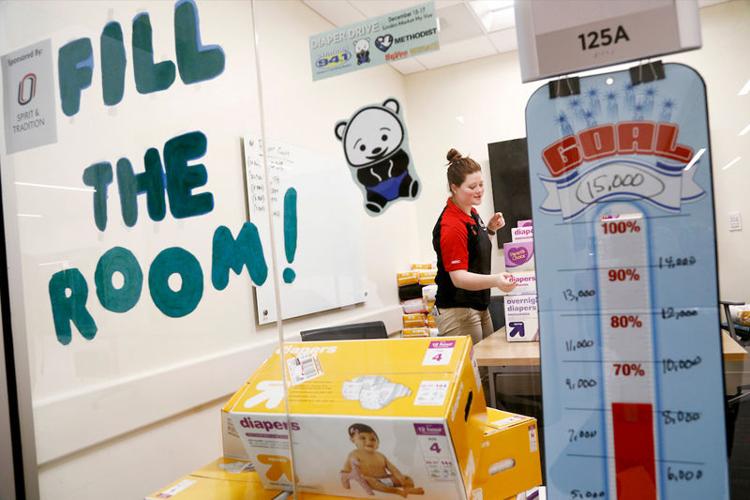 Open Door Mission: Members of the University of Nebraska at Omaha Office of Student Involvement donated 15,429 diapers to the Channel 94.1 Diaper Drive, supporting the Open Door Mission, on Dec. 16. Diapers were collected Dec. 1-15 as part of the office's annual De-Stress Fest, which provides ways for students to relax before and during finals.
Food Bank for the Heartland: WoodmenLife, 1700 Farnam St., donated $20,000 to Food Bank for the Heartland on Wednesday. The funds will provide 60,000 meals to area residents who are struggling. Every dollar can provide enough food for three meals. WoodmenLife also sponsored Food Bank for the Heartland's Strike Out Hunger, an annual summer food drive with more than 30 local corporate participants. Food Bank for the Heartland serves thousands of children, families and seniors throughout 93 counties in Nebraska and western Iowa.
Women's Center for Advancement: Women's Center for Advancement, 222 S. 29th St., is seeking nominations for its 2018 Tribute to Women, honoring women who have made an impact in the Omaha metro area, go above and beyond their duties and have demonstrated a commitment to the center's mission of empowering women and children to lead self-determined lives. Ten women will be honored at the Tribute to Women luncheon June 12. Nominations and letters of support are due Jan. 26. For more information, go to wcaomaha.org, e-mail erinm@wcaomaha.org or call 402-345-6555.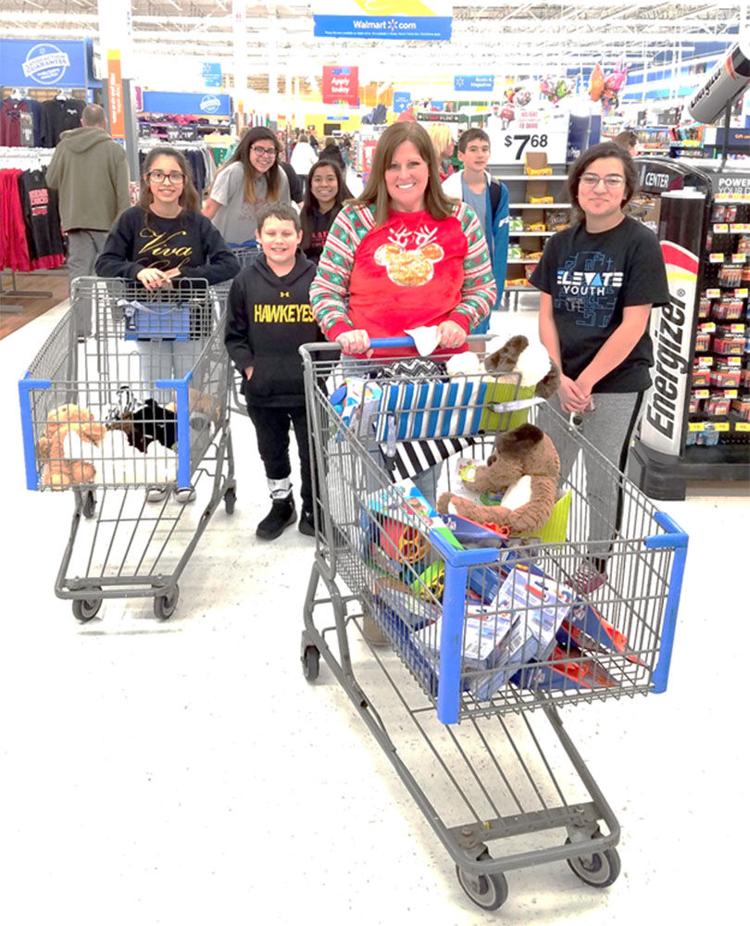 The Salvation Army: Fremont Senior High School freshman English students collected and donated $405 to the Salvation Army for nine local families this Christmas. Members of the school's TUF club raised $380 to buy gifts for two children staying at Fremont Health Medical Center during Christmas, gave gifts to 26 children at Care Corps Family Services and gave $60 to Hope Center.
Open Door Mission: Hiland Dairy and the Omaha Public Schools will donate more than 1,000 containers of milk to Open Door Mission on Wednesday. Hiland Dairy will pick up Omaha Public Schools' extra, unused milk from Lewis and Clark Middle School, 6901 Burt St.; Morton Middle School, 4606 Terrace Drive; Nathan Hale Magnet Middle School, 6143 Whitemore St.; Benson High School, 5120 Maple St.; Skinner Magnet Center, 4304 N. 33rd St.; Standing Bear Elementary School, 15860 Taylor St.; Beveridge Magnet Middle School, 1616 S. 120th St.; and Gateway Elementary, 5610 S. 42nd St. Open Door Mission is a nonprofit organization that serves more than 2,000 hot, nutritious meals a day to the hungry and homeless.